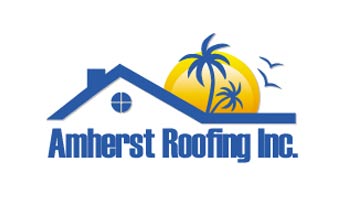 Owner Timothy Hilts prides himself on Amherst Roofing quality work. He supervises every job from start to finish.
You can rest assure that the Amherst team of roofing professionals will get the job done correctly and in a timely manner!
Give us a call today for a FREE roof estimate.
We look forward to serving your roofing needs!
We only use the best roofing materials and supplies in the industry, so that we can protect your biggest investment whether it be your home or business.
Our quality of work, our experience and our reputation has made us one of the leading roofing contractors in Collier and Lee County.
Our customers base is primarily from referrals and we would not exist if it wasn't for hundreds of satisfied customers.
Our employees provide quality and experience when preforming their jobs. They are committed to high quality performance, continuous education and experienced with proper installation of all roofing applications. We provide a safe and a drug free work workplace.
Our company installs all types of roofs, re-roofing, repairs and New Construction, Residential or Commercial. We provide warranties on workmanship and manufactures provide warranties on material.
Our goal is to stay in touch with any changes in our industry, so that we can always offer you the latest and most current information and always customer satisfaction.
HAPPY CUSTOMERS
We had one of the worst roofs in Bonita Springs. We hired Amherst Roofing to replace it. We were extremely pleased with the quality of their work. Not only are they professional but very reasonable and affordable. We would highly recommend them. My neighbor saw his truck in our driveway and made it a point to tell me that he also used Amherst Roofing some years back and was also very pleased with the work they did. He said they are a very good company, and I agree. Gary, the owner, proved to be a man of his word.

I COULD NOT OF BEEN MORE SATISFIED
I contracted Amherst Roofing to make repairs on my roof recently, I could not of been more satisfied in their service and job performance on the repairs. The work was done in the time frame promised and the disruption was kept to a minimum .I would recommend Amherst Roofing to anyone needing work repairs.

THE BEST!
I considered using an alias to write a rave review of my father's business but realized he'd probably not appreciate this tactic. My dad has operated his roofing business for over 20 years on honesty and integrity so why stop now with a fake review? Here's the real review: my dad is an awesome dad. The Best!! But he's also one heck of a roofer. He's employed many of the same people for 15-20 years, so you're getting a great crew who are hardworking, efficient and respectful of your home/business. Give my dad a call – you'll see why my sister and I adore him. Oh and check out his website where he has many pictures of the roofs he has done over the years!

A NEW ROOF ON OUR HOME
We recently hire Amherst Roofing to put on a new roof on our home. We were very pleased with the speed, quality and customer service. They were very helpful with our decisions on the type of roof and color selection. We would recommend your company to all our family and friends.

EXCELLENT JOB ON OUR NEW METAL ROOF
Amherst Roofing did an excellent job on our new metal roof. We have received many compliments from all our neighbors. The crew was very professional, pleasant and got the job done on time. I would recommend Amherst Roofing to anyone who asked. Thanks, Gary!